MORE ON INTELLILINK
For the ultimate infotainment experience, you have to be driving a Buick enabled with its intuitive IntelliLink connectivity system.
IntelliLink is a voice-enabled infotainment system that allows you to do everything from place a call to selecting your next tune hands-free, with just the sound of your voice. Customizing IntelliLink to suit your specific needs is simple, as your home screen display can be configured to your exact preferences.
IntelliLink also connects you seamlessly to your mobile smart phone or device through a reliable Bluetooth pairing system. This means that you have access to all your favorite music and infotainment apps, like Pandora and Stitcher Smart Radio.
IntelliLink also offers Buick drivers NavTraffic, making navigation and traffic mitigation easier and more stress-free than ever before, letting you know about those accidents and traffic jams before you're in the middle of it.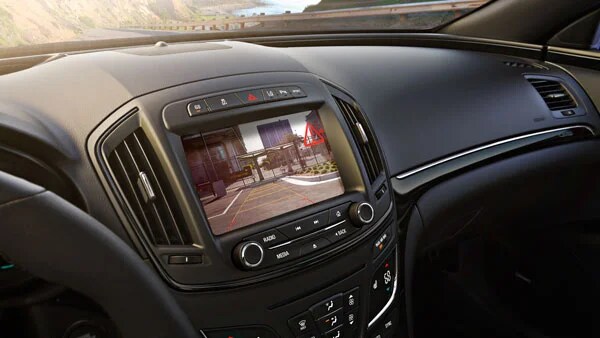 Overall, Buick IntelliLink adds immense value to you daily ride, helping you keep your eyes on the road where they need to be without sacrificing the enjoyment and convenience of the modern, technological driving experience.