Build the Buick or GMC of Your Dreams & Place a Reservation with Our Redlands Dealership
---
Your next vehicle should be special, and it should be set aside for you. At Hatfield Buick GMC, we check both boxes through custom ordering. You can reserve any new Buick or GMC model you dream of driving through San Bernardino and Los Angeles while having it outfitted with personalized features.
Don't settle for a model that's anything less than your first choice. Custom order through our Buick GMC dealership in Redlands, CA, today to drive your dream truck or SUV tomorrow!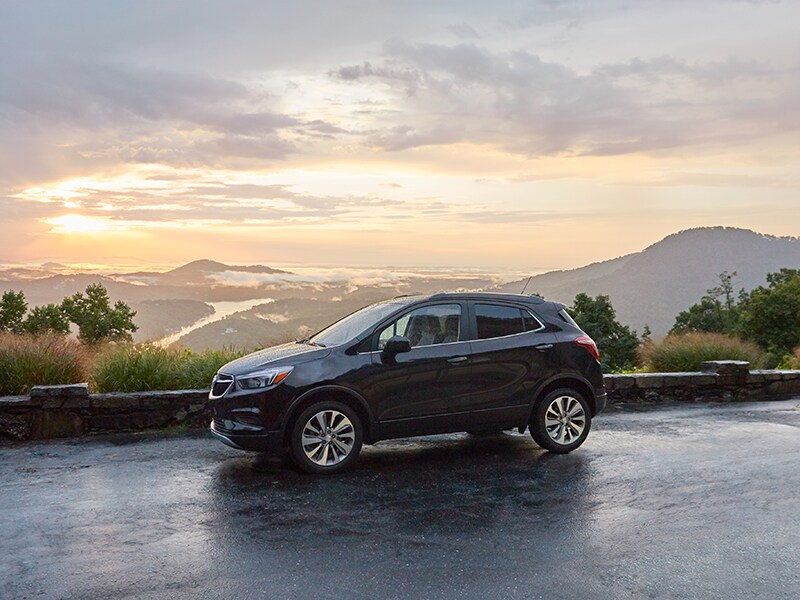 How to Reserve Your New Buick or GMC
Hatfield Buick GMC has created an online reservation form for your convenience. Fill out our custom order form below to build and drive your dream Buick or GMC.
First, San Bernardino shoppers will want to select their preferred model. Choose between new Buick crossovers and GMC trucks or SUVs listed on this page and our virtual showroom. Some top picks to reserve include the GMC Sierra 1500, GMC Sierra 2500 HD, GMC Yukon, Buick Encore, Buick Enclave, or Buick Envision.
The next step, customization, should be your favorite. In the Vehicle Information section, include model-specific details, starting with the preferred trim level. Then Los Angeles customers can add their favorite features, colors, packages, and add-ons.
Finalize the vehicle reservation by providing contact information. A Vehicle Concierge from Hatfield Buick GMC will reach out to verify the model configuration and place the order.
Place Your Custom Order for a New Buick or GMC Today!
---
Current inventory levels means the time is now to custom order a new Buick or GMC vehicle. When Redlands customers reserve a vehicle with Hatfield Buick GMC, they drive off our lot satisfied, knowing they have the keys to their top pick.
Place your reservation for a new Buick or GMC today! It costs no extra money to custom order through our Buick GMC dealership in Redlands, CA. We'll apply all eligible incentives to the Buick or GMC vehicle Riverside shoppers reserve.
Most customized Buick or GMC vehicles will be built and delivered to our Redlands dealership or your driveway in San Bernardino County within five to eight weeks. Hatfield Buick GMC will provide updates and send the VIN so the custom-ordered vehicle can be tracked. Start building a new Buick or GMC now!
START YOUR CUSTOM ORDER HERE
* Indicates a required field
Frequently Asked Questions
Q: How does the custom order process work?
A: To start the process, identify the model you want to order. Then click the Start Your Custom Order button on this page, call our Sales team at 909-748-5385 or come in to the dealership. Next a member of our Sales team will work with you one-on-one to select all the options and features you want on your new Buick or GMC. We will submit the order to GM and then contact you with any updates we get from the manufacturer.
Q: What models can I custom order?
A:
GMC Sierra 1500
GMC Sierra 2500
GMC Sierra 3500
GMC Canyon
GMC Acadia
GMC Terrain
GMC Yukon/Yukon XL
Buick Enclave
Buick Encore GX
Buick Envision
Q: How long does it take to have a vehicle custom built?
A: Each model takes a different amount of time to be custom built. Our team will be able to give you a more specific estimate based on the model you select.
Q: Does custom ordering a vehicle cost more? 
A: No. We require a small deposit at the time of order that will go towards the cost of the vehicle. Otherwise, costs are like purchasing a vehicle that is already on our lot. A member of our Sales team will be able to give you a final cost breakdown prior to ordering.
Q: Is my custom ordered vehicle eligible for GM incentives?
A: Custom ordered vehicles are eligible for qualifying incentives at the time of order or at the time of final delivery. Final sale prices and incentives are determined between the customer and the dealership.